Fixed compensation
management
Clearwage assists you in monitoring the salaries and increases of your teams.
Manage your payroll
Import your employees' information into Clearwage and use the dashboard to monitor salary consistency.
Ensure pay equity between women and men
Easily observe the major trends related to pay equity in your company.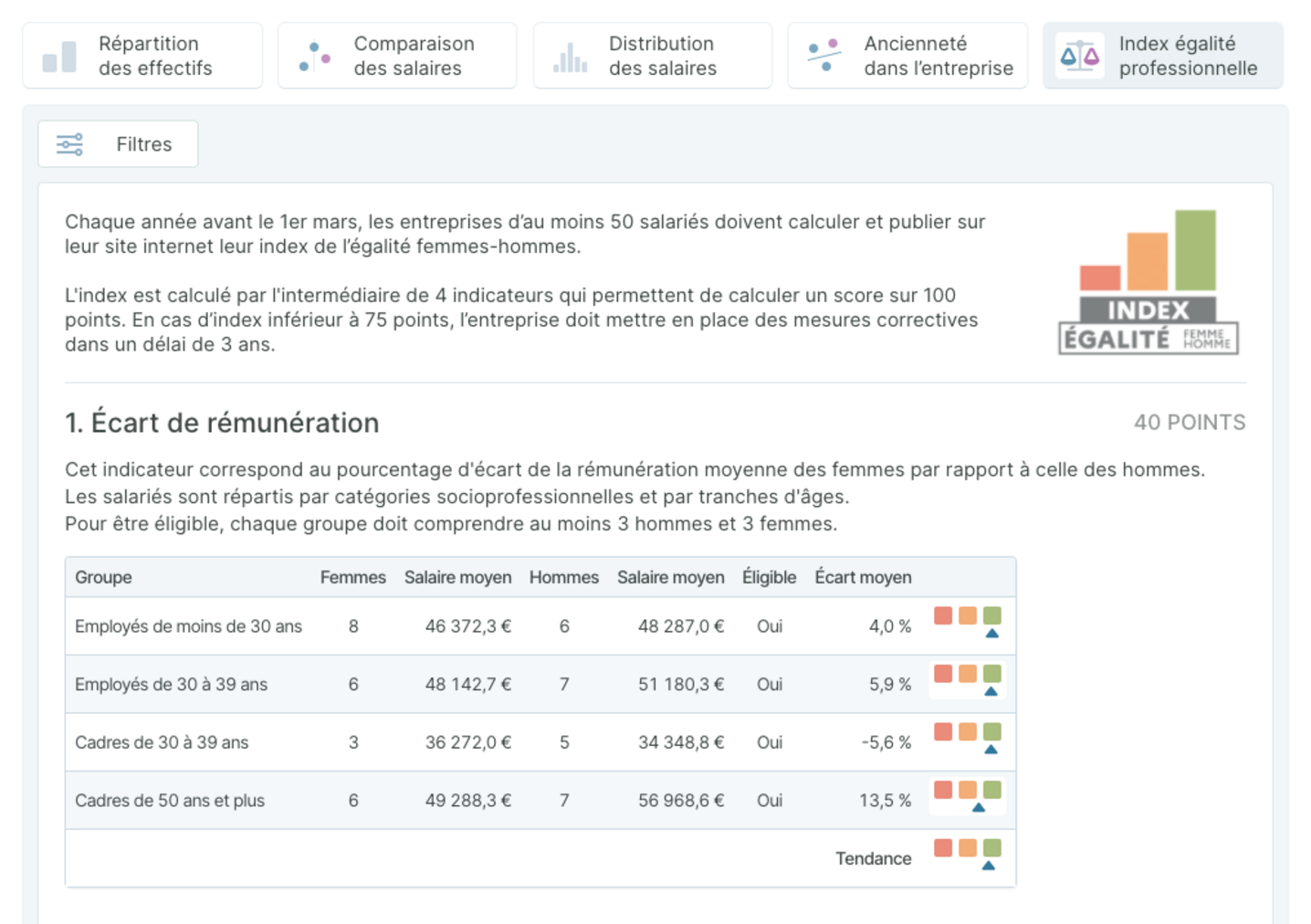 Plan your increases
Create multiple increase plans by comparing their impact. Once you are satisfied with a plan, validate it to change all the salaries at once.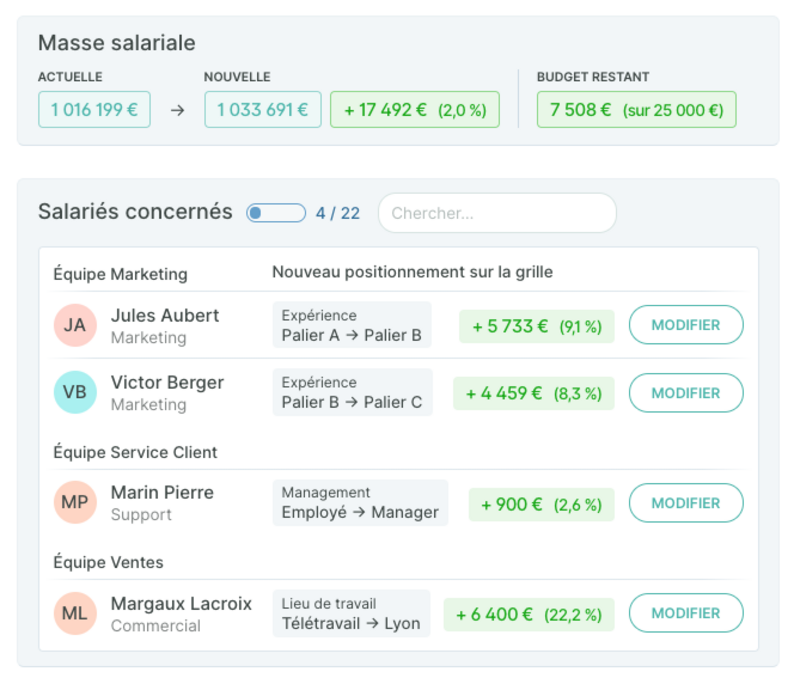 Monitor your recruitments
Simulate different recruitment plans according to your budget and expected skills. Define the remuneration adapted to each of your positions to be filled.